50/50 Productions proudly presents the original 1 and only...
CAMOUFLAGE 009
An Authentic Blend of Drum & Bass for Mature Audiences Every Tuesday Since 1997
NEW YORK CITY'S PREMIERE WEEKNIGHT ELECTRONIC DANCE MUSIC PARTY!
NYC's Longest Running 21+ D&B Weekly with Resident DJ CHRISTIAN BRUNA and Guests!
Now at our new and improved venue with twice the size and more sound than the previous location. More space, more bass!! Two floors of music once again. House and more on the first, and Jungle/Drum & Bass on the second. We also have a third level which is an open air roof deck where you can chill out, grab some fresh air, and have a smoke.
Tuesday Dec. 29th, 2009
Pre-NYE Blowout!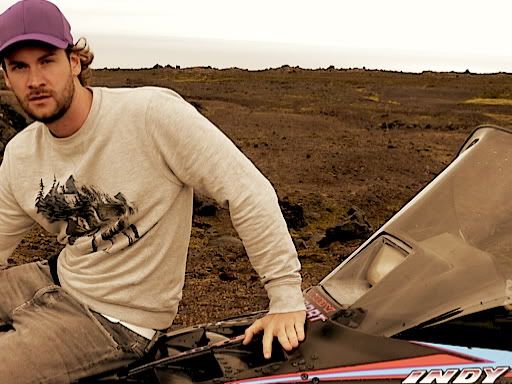 SYNCOPIX (GLO, Hospital, Liquid V, Syncopix, GER)
1:00am-2:00am
www.myspace.com/syncopixrecords
Growing up in what I would call the computer era of our century, I first got influenced by the Disco sound of the late 70s. I first started mixing my parents¥ oldschool compilations and recorded mixtapes for friends and myself. In 85' I cought up with the New Wave and Synth- Pop sound. I got into everything from "Depeche Mode" to "Kraftwerk"; my folks' old skool Ep's. Some time later followed up by groups such as Hijack, Silver Bullit, Son of Noise or Gun Shot it was hip hop and rap which accompained me on my musical exploration. While playing all kinds of clasic instruments I learned to play drums which lead to a logical progression to a faster and harder sound for listening.
In 1993 my first 1210's and Vivanco mixer found its way into my bedroom. Vinyls would fly over them until 1994 the first D&B club called "Underground" (Powerhouse, Hamburg) would open its doors.
In 1998, the D&B scene in Hamburg took it to another level. The family kept growing. Music continued playing a central role within my life, something I know I will always relate to. I felt something when I made my first tape back at my parents¥, then in my bedroom, then playing some styles out in a club. Dropping tracks and mixing is a survival issue for me, I need to FORM my emotions and shape my ideas. It¥s a healthy way to express myself without saying much words.
Music is not just a bunch of frequence waveforms, in certain moments it may reflect everything you¥ve ever felt, it may touch you so deep that it¥s hard to describe. Music is the evidence for the human soul, it¥s like a friendship that will never disappoint you.
In 2000 I was so convinced by my sound that I had to try out setting up my own label. I started Syncopix as a platform for the music coming out of my room. This pseudonym still stands for the production, the studio, and for my musical expression. The intension is to keep myself more in the background while the music does the talking.
Keeping it coming, I got in touch with the Hospital label in London and theyÂ¥d put out a tune called "Swollen" on their compilation series "Plastic Surgery 04 #2". Followed up by a 12" on their M.A.S.H. imprint "Soul secure/ Paris". We now work closely together for spreading the Hospital Vibe within Germany. The first official single was "Happy-Happy, Joy-Joy" which got licensed for the "Weapons of Mass Creation" Compilation on Hospital Records. The 12" features the Hospital anthem "General Hospital" which is a tribute to the label. Followed up by the single "TravellinÂ¥Manâ€