50/50 Productions proudly presents the original 1 and only...
CAMOUFLAGE 009
An Authentic Blend of Drum & Bass for Mature Audiences Every Tuesday Since 1997
NEW YORK CITY'S PREMIERE WEEKNIGHT ELECTRONIC DANCE MUSIC PARTY!
NYC's Longest Running 21+ D&B Weekly with Resident DJ CHRISTIAN BRUNA and Guests!
Now at our new and improved venue with twice the size and more sound than the previous location. More space, more bass!! Two floors of music once again. House and more on the first, and Jungle/Drum & Bass on the second. We also have a third level which is an open air roof deck where you can chill out, grab some fresh air, or have a smoke.
Tuesday Dec. 15th, 2009
Bassdrive Showcase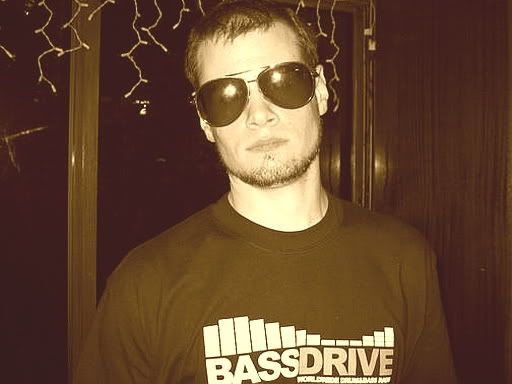 THE OVERFIEND (Electronic Warfare, Bassdrive)
1:00am-2:00am
www.myspace.com/overfiend
Electronic Warfare is an internet drum and bass radio show that airs weekly on Bassdrive.com, a free 24-hour drum and bass internet radio station. The show consists of live, 2-3 hour drum and bass DJ mix sets featuring modern jungle / drum and bass releases and dubs from both distinguished artists and budding producers. The show is hosted by Louis Dorio (AKA the Overfiend).
Electronic Warfare was founded in October, 2000 at Rutgers University in Piscataway NJ. The show was first broadcasted on RLC-WVPH FM, a radio station operated by the university. In March of 2001, Electronic Warfare began to air on Bassdrive.com, which had just recently been created. Despite its growing successes at the college, the show was forced to seek other means of broadcasting. In response to the prohibitive environment of the college radio station, as well as the increasing pressures to conform to FM radio formatting, Electronic Warfare left RLC-WVPH in pursuit of better facilities. In 2003, the show was moved to a new state-of-the-art broadcasting facility in Piscataway, NJ. In 2004, Electronic Warfare began to be aired on 87.9 "The Hurricaneâ€