Tuesday May 29th 2012 - The Un-Official D.E.M.F. Afterparty!!!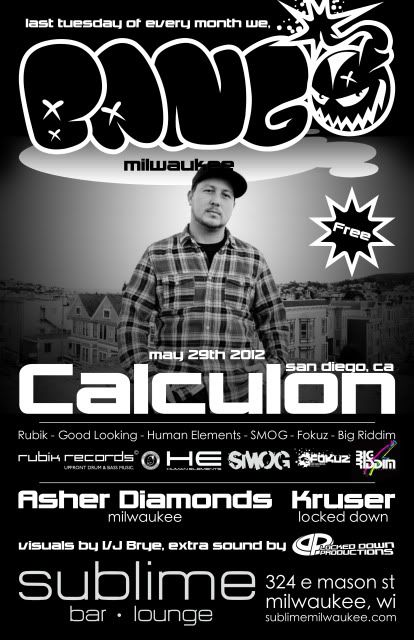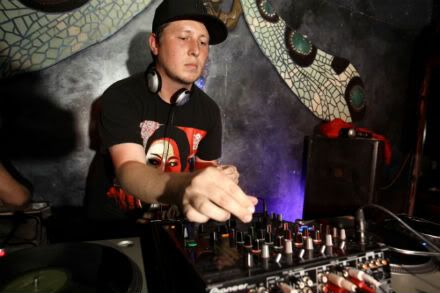 CALCULON
-San Deigo
(Rubik Records*Good Looking*SMOG*Human Elements)
http://www.soundcloud.com/calculon
http://www.soundcloud.com/rubik-records
Born and raised in California, but having lived in Europe and been heavily into drum n bass for well over a decade, Calculon always knows exactly what the audience wants to hear. As label owner of Rubik Records and an internationally recognized producer, his finger is consistently on the pulse of Drum n Bass, having DJed everywhere from Hawaii to Amsterdam.
With releases on labels such as Rubik, Fokuz, Human Elements, Beard, Big Riddim, Think Deep, and forthcoming tunes coming out on LTJ Bukem's Good Looking, SMOG, and Influenza LTD. His productions, spanning styles from melodic rollers to dancefloor workouts, are impossible to ignore.
Calculon's tunes are supported by a host of DJs at the top of their game, including Digital, Dara, Bailey, AK1200, Crissy Criss, Asides,
Logistics, Makoto, LTJ Bukem, Icicle, Loxy, Reid Speed, the Insiders, James Zabiela, Random Movement, and Stunna.
Whether you hear his tunes on 1xtra, Bassdrive, or in the club, you will be certain to hear what makes Calculon one of the leaders of the new school of Drum n Bass in America.
With support from Milwaukee's very own:
ASHER DIAMONDS
http://soundcloud.com/asherdiamonds
KRUSER
http://soundcloud.com/kruser
http://www.facebook.com/kruserboh
Visuals by VJ Brye - Extra Sound by Locked Down Productions
NO COVER | 21+ w/I.D. | 10pm - Close
SUBLIME BAR * LOUNGE
324 E Mason Street
Milwaukee, WI 53202
http://www.sublimemilwaukee.com/
http://www.facebook.com/sublimemilwaukee