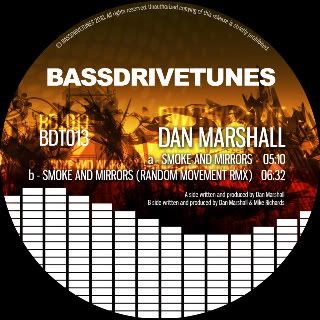 BDT013

Dan Marshall - Smoke and Mirrors

/

Dan Marshall - Smoke and Mirrors (

Random Movement RMX

)
BassdriveTunes' newest release can be best described with just one very short but perfectly descriptive word, "Lush".
[BDT013]
features an original tune from the very talented Dan Marshall titled "Smoke and Mirrors" with remix of the same track by the musical genius Random Movement on the flip. Both versions flow with lush melodic vibes making them extremely pleasing to all your senses. Properly driving beats, rolling basslines, memorable melody of the keys and hauntingly catchy vocal throughout will make you feel bit chill even in the middle of hot summer. They are
OUT NOW!
and available to help you keep cool, exclusively at
http://www.bassdrivetunes.com
.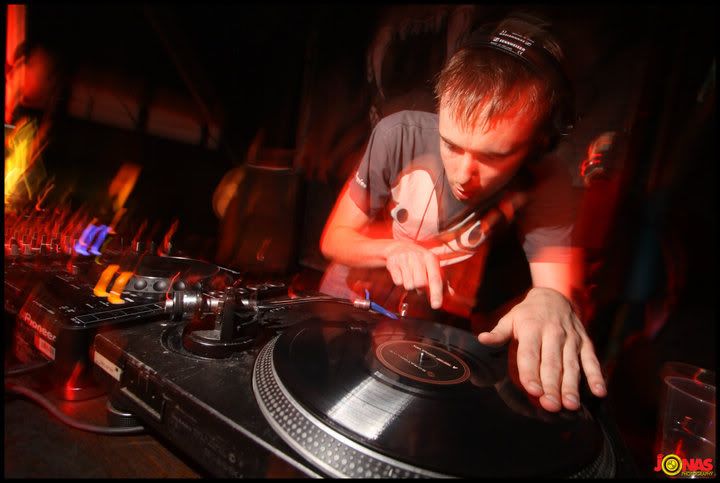 We recently sat down with BassdriveTunes' newest member of the label's roster at our virtual headquarters and asked him few questions. Nothing too crazy, just some basic information so you can all get to know him better.
BassdriveTunes: Can you tell us your real name and age?
David Bond, no its Dan Marshall, 21.
BassdriveTunes: where do you live?
In the 'diff - Cardiff, Wales, UK
BassdriveTunes: when/why did you start making dnb?
Dan Marshall: I started getting into music production when I was about 15, at the time I was doing internet radio and some DJing on local stations, radio was my thing back then. Some of the guys on a station I was involved in were playing dnb and I quickly got into it and started buying and mixing it. A couple of my friends in London showed me reason and I instantly got the production bug...
BassdriveTunes: who are some of your influences?
Dan Marshall: I love all sorts of music, grew up listening to a lot of triphop, hiphop, downtempo, and experimental stuff. Modern music wise at the moment I'm listening to Flying Lotus - Cosmogramma, Bonobo's Black Sands, love all the low end theory stuff, Mount Kimbie, James Blake... a lot of stuff Mary Anne Hobbs/Gilles Peterson play. Planet Mu, Warp... I always make sure I get a good dose of Dilla throughout the week also.
This year I've switched my production methods and added an MPD26 and Ableton to the setup, allowing me to push a lot more towards the sort of sound I'm feeling at the moment, and start making more beats, whatever goes. The ability to jam in the kitchen is important too so I've got that nailed now.
BassdriveTunes: What are your musical plans for the future?
Dan Marshall: I'm going to take some time out to learn to play the kazoo. And probably make a lot more experimental stuff as well as D&B. Hopefully work towards an album in the not too distant future as soon as I've established the sound I'm trying to achieve at the moment.
I've been planning on launching a record label for the past couple of years but have had some slow downs and changed my ideas a bit but there's definitely something in the pipeline soon enough, I'll be looking at a more output again in the near future although not necessarily all D&B. Audio visual is something I want to incorporate into my live sets.
I put a lot of stuff on soundcloud these days:
http://www.danmarshall.co.uk
And I am pon the tweety pie:
http://www.twitter.com/danmarshall
You can also catch Dan Marshall along with Jamo play live! Every Friday from noon to 2pm CST, 6pm to 8pm GMT, only on
http://www.bassdrive.com
.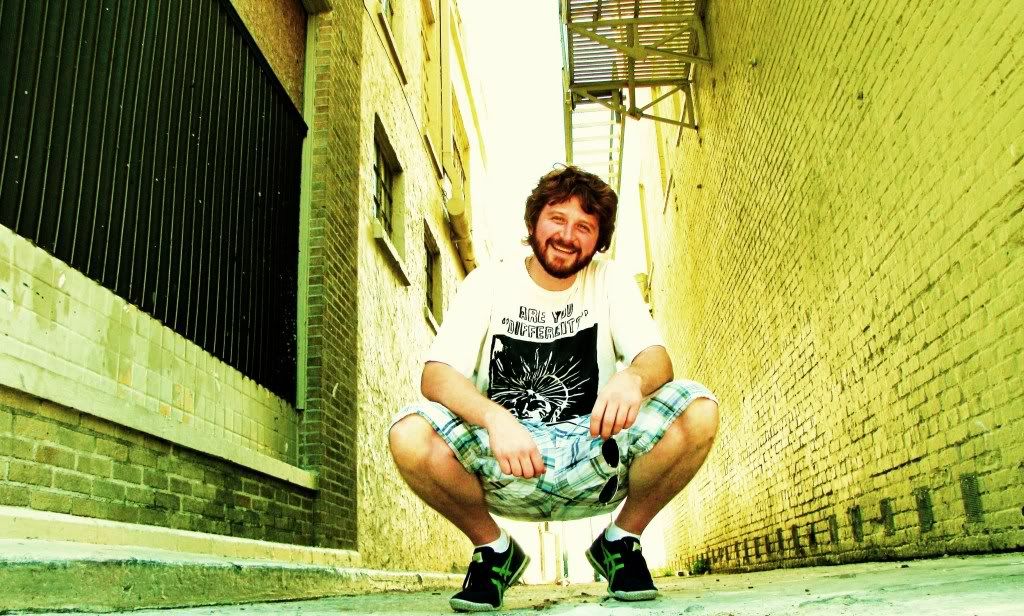 "Not old music, not new music, just good music" is the Random Movement DJ'ing motto, an ideology that has carried his career to multiple performances at major club's and festivals across 4 continents. Ever since climbing onto the soulful drum and bass vibe 9 years ago, his production skills and DJ technique have pushed him to the forefront of state-side drum & bass. Heads both old and young pack the clubs to hear his particular deep and uplifting vibe as he takes the crowd to big grins and smiles all around. With help from friend and fellow producer/DJ Marky, the epic Bassbin smasher "Stars in the Dark" hit in 2005 and flew up the charts, helping to put Random Movement firmly on the map. Since then the releases and collaborations have been pouring forth, with projects including Mixmaster Doc, S.P.Y and Redeyes to name a few. His tracks have turned many heads to his unique skills in both his songwriting and production, and his soulful, smooth and sleazy vibes have landed him releases on such labels as Innerground, Liquid V, CIA and Integral. With an album due on Innerground the first week of September, weekly radio shows and a monthly podcast (
http://www.randommovement.org
), as well as tours being planned all over the world, things are continuing to be very productive for this year and many more to come. Be sure to keep an ear to the ground for his already lengthy list of remixes, singles and tour dates by checking at any of the following websites:
Web Address:
http://www.randommovement.org
Facebook fanpage:
http://www.facebook.com/randommovement
Myspace fanpage:
http://www.myspace.com/randommovementmusic
Check out Random Movement Radio on
http://www.bassdrive.com
every Wednesday 5-7p CST (23:00-01:00 GMT)
Previews

of all

BDT tunes

at http://soundcloud.com/bassdrivetunes

All Available

for

Purchase

at http://www.bassdrivetunes.com